There's a secret that the world of finance doesn't want you to know. 0% finance is a lie! Shocking isn't it? But don't worry, this doesn't mean that you're being overcharged on your repayments.
Essentially, the interest on a 0% finance agreement is still there. What actually happens is the vendor (or supplier) offers a discount that is equal to the cost of the interest. This is called a 'blind discount'.
As a result of this, the vendor will take a hit on their earnings. Although, if the product in question has a high margin, this won't matter a great deal. This is especially useful for products like software.
The lender will therefore continue to collect interest from the repayments. However, from the customer's perspective, the interest has been removed entirely. It's a very effective sales tactic.
A blind discount can be offered to the extent that it removes the interest entirely, hence 0%. Or it can be offered to the point that it removes just some of the interest. This is called 'discounted finance'.
Discounted and 0% finance are the exact same thing. The only difference between them is the size of the blind discount. This will depend on the amount of margin that the vendor is willing to relinquish.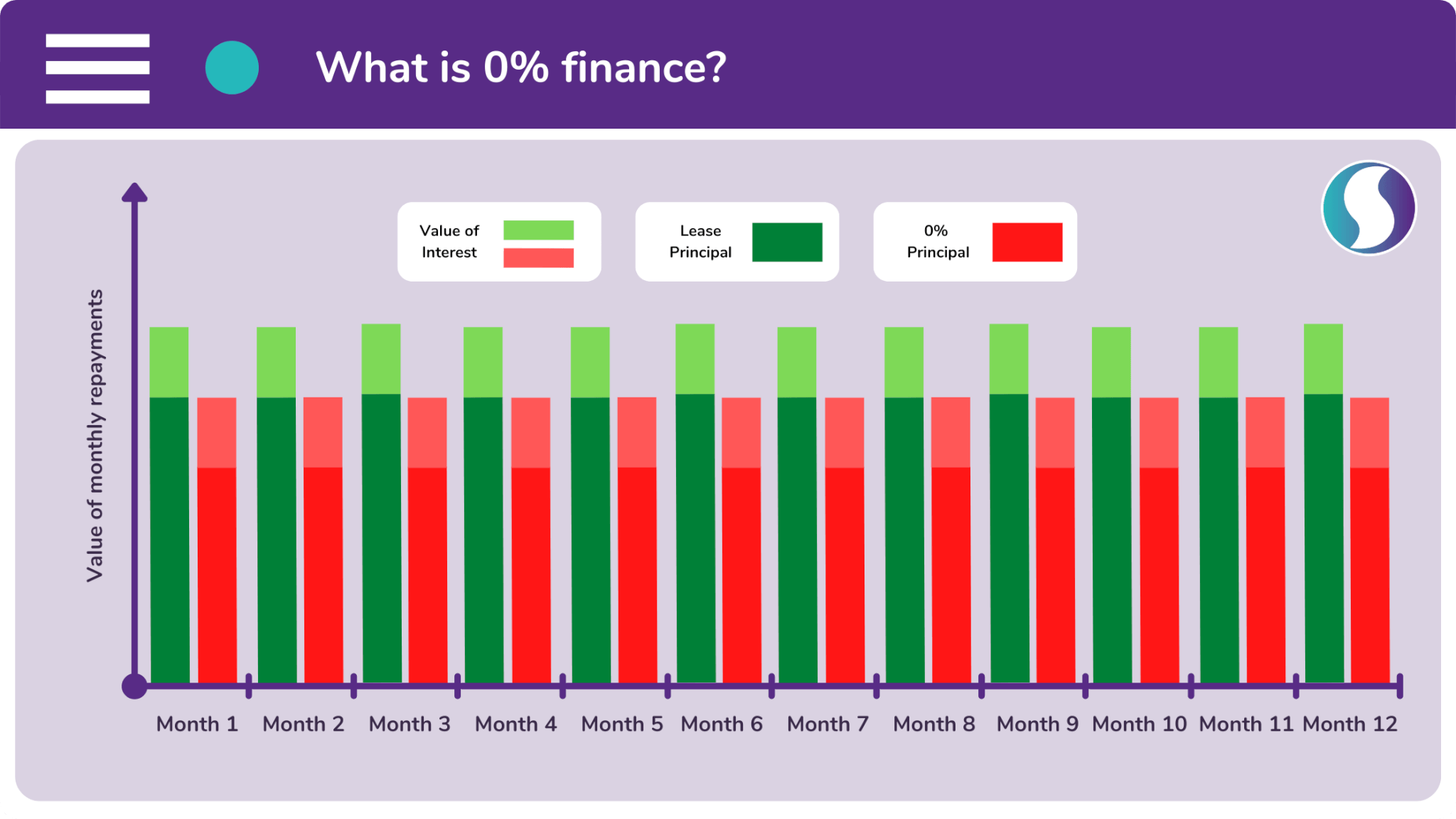 Why should you offer discounted and 0% finance?
There are six reasons why you should offer discounted and 0% finance. These are:
Our research has shown that companies which offer finance benefit from a sales increase of 63%. This could give your business the income boost that it needs to invest in itself and grow.
0% finance makes your solution look even more appealing by removing the cost of interest. This works a lot like offering a discount. But it differs because the discount you are offering is 'blind'.
Giving your customer the option of finance can become part of your USP. This will give you an edge over your competitors. And this can be very useful if you work in a crowded market.
A good tactic for introducing a new product to the market is a loss leader approach. This involves a discount to encourage sales at the launch stage. But an alternative to a discount could be 0% finance.
Increase customer retention
Your customers will be hooked when they get a taste of your products and services at an affordable monthly cost. So when their term comes to an end, they will want to get a renewal or even an upgrade.
Your brand image suffers when you continuously offer discounts. 0% finance overcomes this problem by hiding the discount, allowing you to stay at the high-end of the market.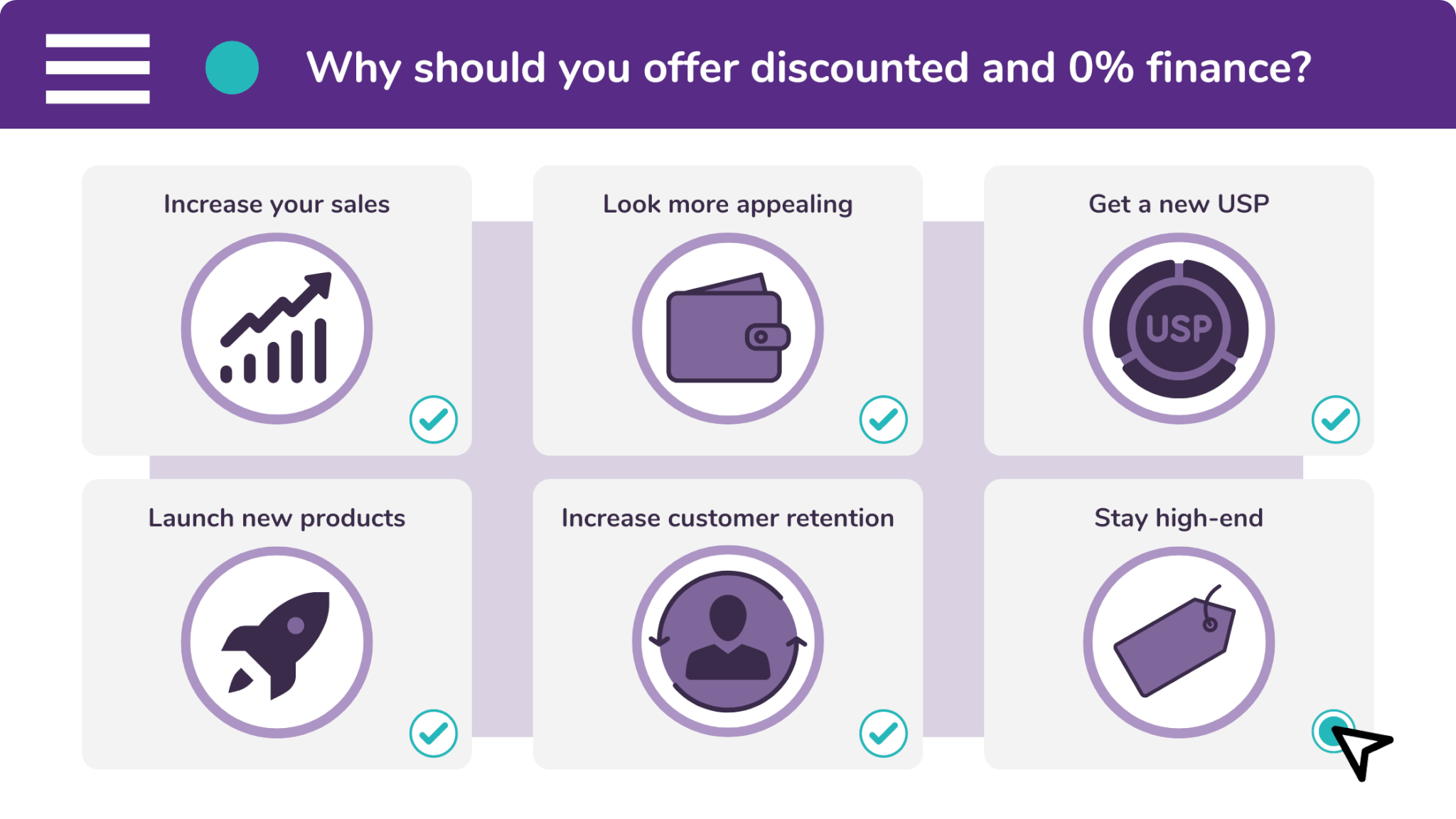 What is the Synergi Partner Portal?
Synergi's B2B vendors offer finance on their products and services through our multi-award winning portal. The Synergi Portal is a sales enablement tool which is free to use. And what's more, it allows you to carry out four key functions. These include:
You can create a bespoke finance quotation for your customer. It will even have your company logo featured on it.
The Synergi Portal is integrated with Companies House and Credit Safe. You can therefore run credit appraisals on customers.
Tell your broker that a quote has been given the green light by converting it into a deal. Synergi will then secure the finance.
And last of all, you can track your deals through the underwriting and documentation process. This keeps you in the know.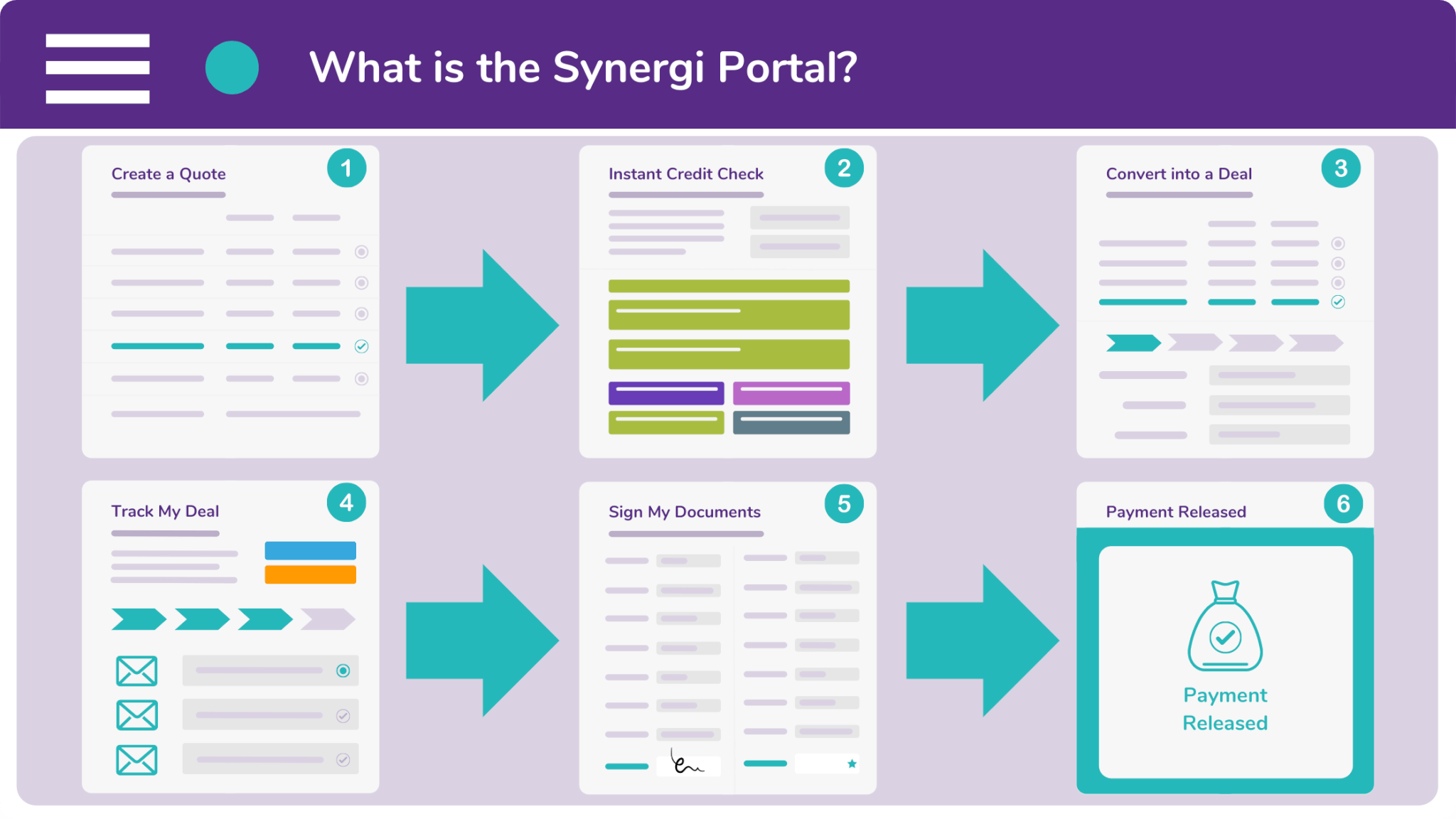 Are you a B2B vendor that wants to offer an alternative payment option? If so, you can offer your customers 0% finance by completing our enquiry form. We'll get in touch with you shortly after.
But if you would like to find out more about discounted and 0% finance, please contact one of our friendly brokers by calling 0333 242 3311. Or email our offices at info@synergi-finance.co.uk.