Budget objections are the most common reason why B2B salespeople lose an opportunity. As we all know, B2B solutions are expensive and will drain most small-to-medium sized business' reserves.
And it's the simple truth that B2B customers are occupied with three things above all else. These are income, expenses, and cash reserves. Your offering needs to complement each of these things.
Therefore, it would be worthwhile to offer a point-of-sale finance option to your clients. But not just any old finance payment option. We recommend offering them 'budget-focused finance'.
Budget focused finance differs from a lease rental in terms of how it is set up. You should put the customer's wants and needs first. Establish their budget as well as their ideal payment term.
However, budget-focused finance isn't just a case of being bespoke for the customer. It's also about presenting the finance in a way that is attractive, complimenting both products and cash flow.
When you offer budget-focused finance, you can break the agreement down into shorter and shorter terms. You can then calculate the cost per month, per week, or even per day.
This will show your customer exactly how manageable a finance payment option can be, making payments look small and easily offsetable. They'll struggle to find a reason not to go ahead.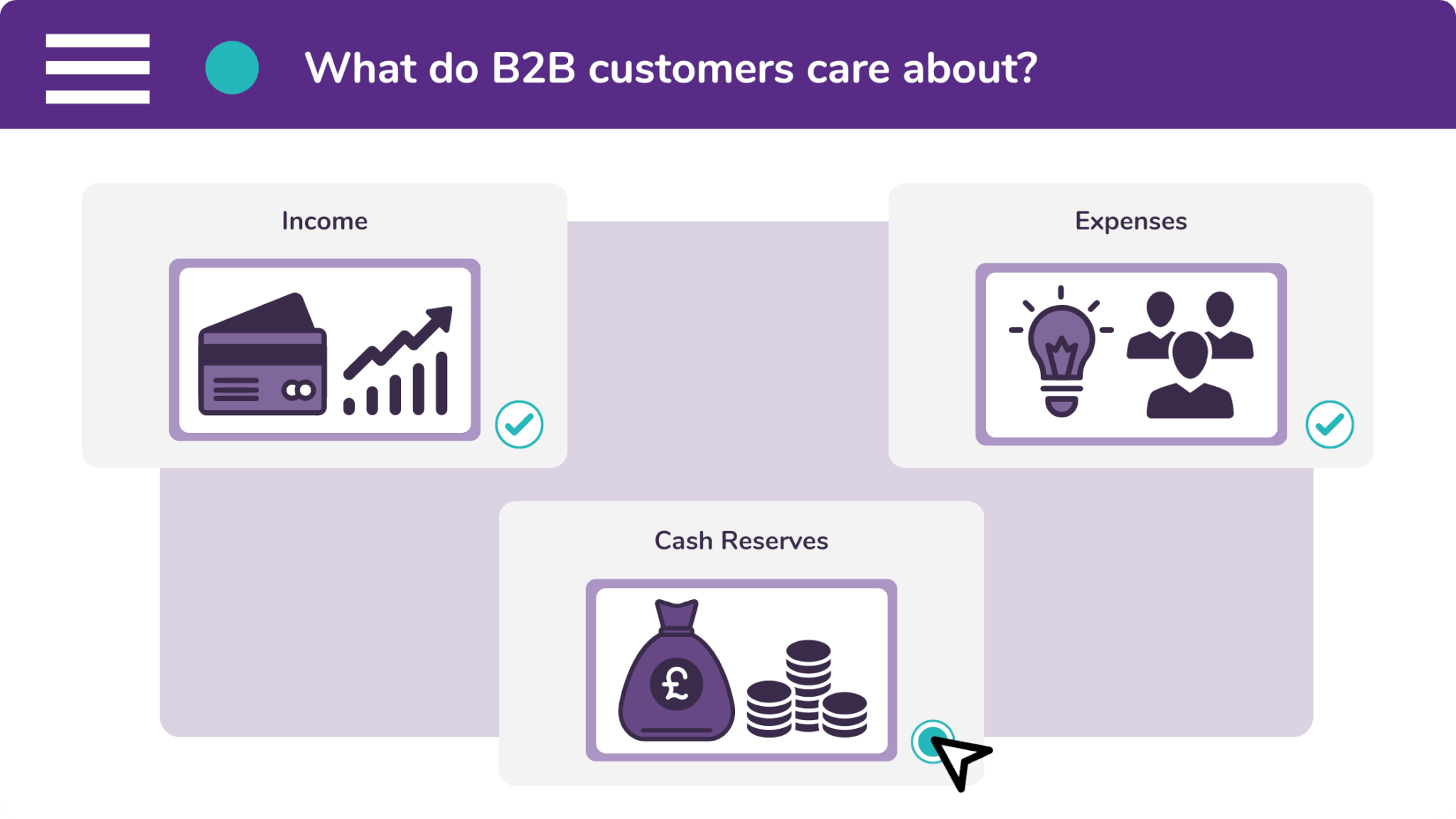 Why should you offer budget-focused finance?
There are six reasons why you should offer budget-focused finance. These are:
Our research has shown that companies which offer finance benefit from a sales increase of 63%. This could give your business the income boost that it needs to invest in itself and grow.
Offering a finance option at the point-of-sale reduces customer hesitation and overcomes budget objections. This allows salespeople to close deals quickly and then move on to the next prospect.
Increase customer retention
Your customers will be hooked when they get a taste of your products and services at an affordable monthly cost. So when their term comes to an end, they will want to get a renewal or even an upgrade.
More opportunity to up sell
Customers who are paying on a monthly basis can add to their solution with small increases to the cost-per-month. As a result of this, up selling and cross selling becomes very simple with finance.
Improve customer cash flow
Allowing your customers to pay in manageable amounts frees up their cash flow. This means that they can invest in other areas of their business and perhaps seek other products and services from you.
Reduce the need to discount
When you offer finance, you remove the need to discount. This is because your customer will profit from your solution as they pay their installments. Essentially, your solution will pay for itself.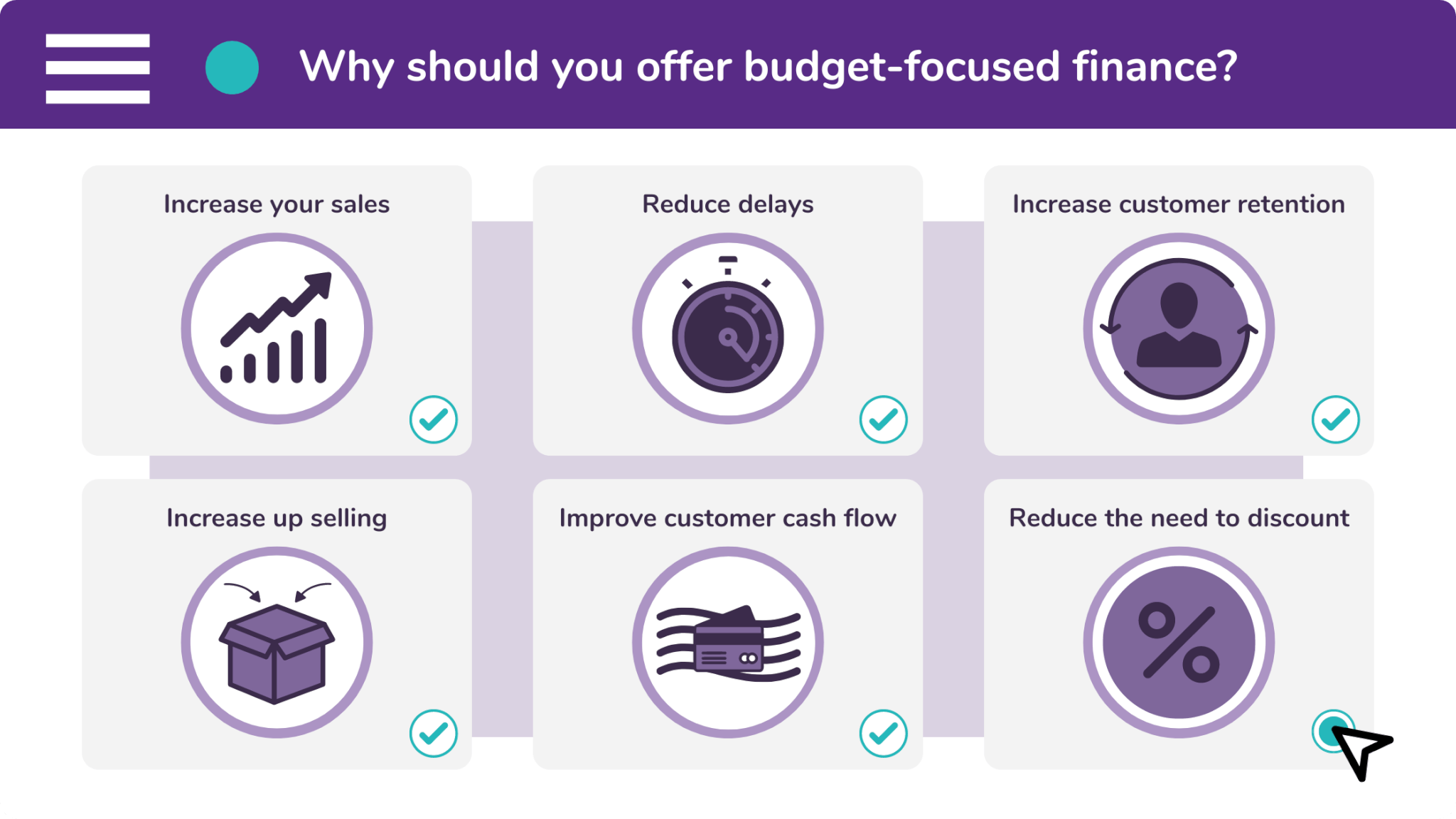 What online tool can overcome budget objections?
Synergi's B2B vendors offer finance on their products and services through our multi-award winning portal. The Synergi Portal is a sales enablement tool which is free to use. And what's more, it allows you to carry out four key functions. These include:
You can create a bespoke finance quotation for your customer. It will even have your company logo featured on it.
The Synergi Portal is integrated with Companies House and Credit Safe. You can therefore run credit appraisals on customers.
Tell your broker that a quote has been given the green light by converting it into a deal. Synergi will then secure the finance.
And last of all, you can track your deals through the underwriting and documentation process. This keeps you in the know.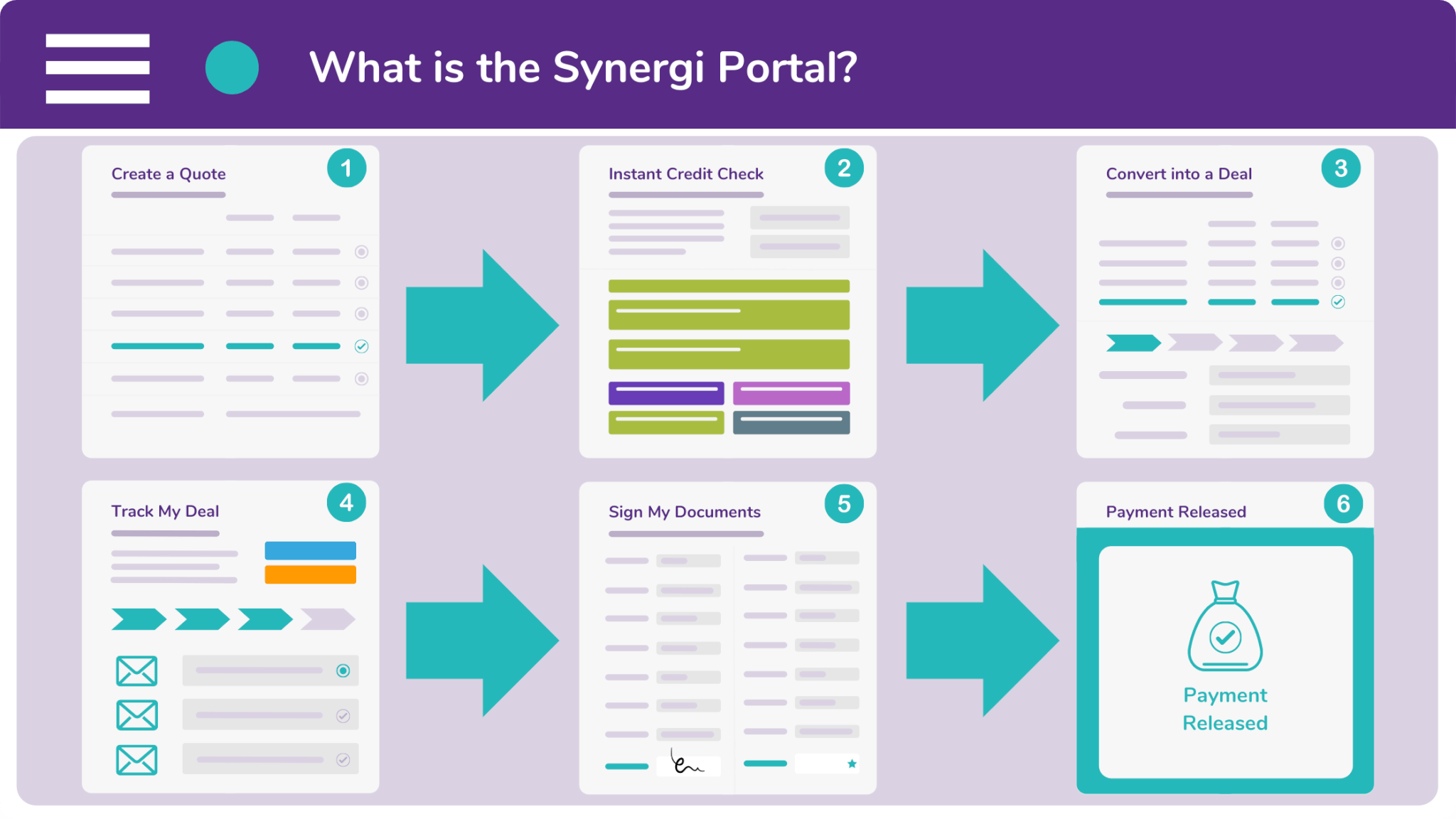 Do you want to start offering your customers the option of budget-focused finance? If so, then please get in touch by completing our enquiry form. We then contact you to arrange a portal demo.
But if you would prefer to speak to one of our friendly brokers, call 0333 242 3311. You can also drop a line to our offices by emailing info@synergi-finance.co.uk.