What instills a good company culture? Is the office adorned in motivational posters and quotes? Do you all have a company chant which you shout in the morning, like a corny American TV advert?
These practices may seem cringeworthy, but they are following the right path. They've simply gone too far. Having a mission, a vision, and values is good for getting everyone in the office focused.
Your mission is essentially what you want to achieve. What kind of a difference do you want to make to your customers? Likewise, how will your business's products improve the way that they trade?
In contrast, your vision is how you want to impact your industry. Do you want to revolutionise the way that your sector works? Perhaps you want to modernise it, by introducing new technology.
And finally, your company's values should encapsulate how you want to do business. Do you value the trust of your clients? Or comparatively, are you more inspired by technological innovation?
Whatever the case may be, you should bundle your company values into a business mantra. Look at the car manufacturer, Hyundai, as an example. Their mantra is: "New Thinking, New Possibilities."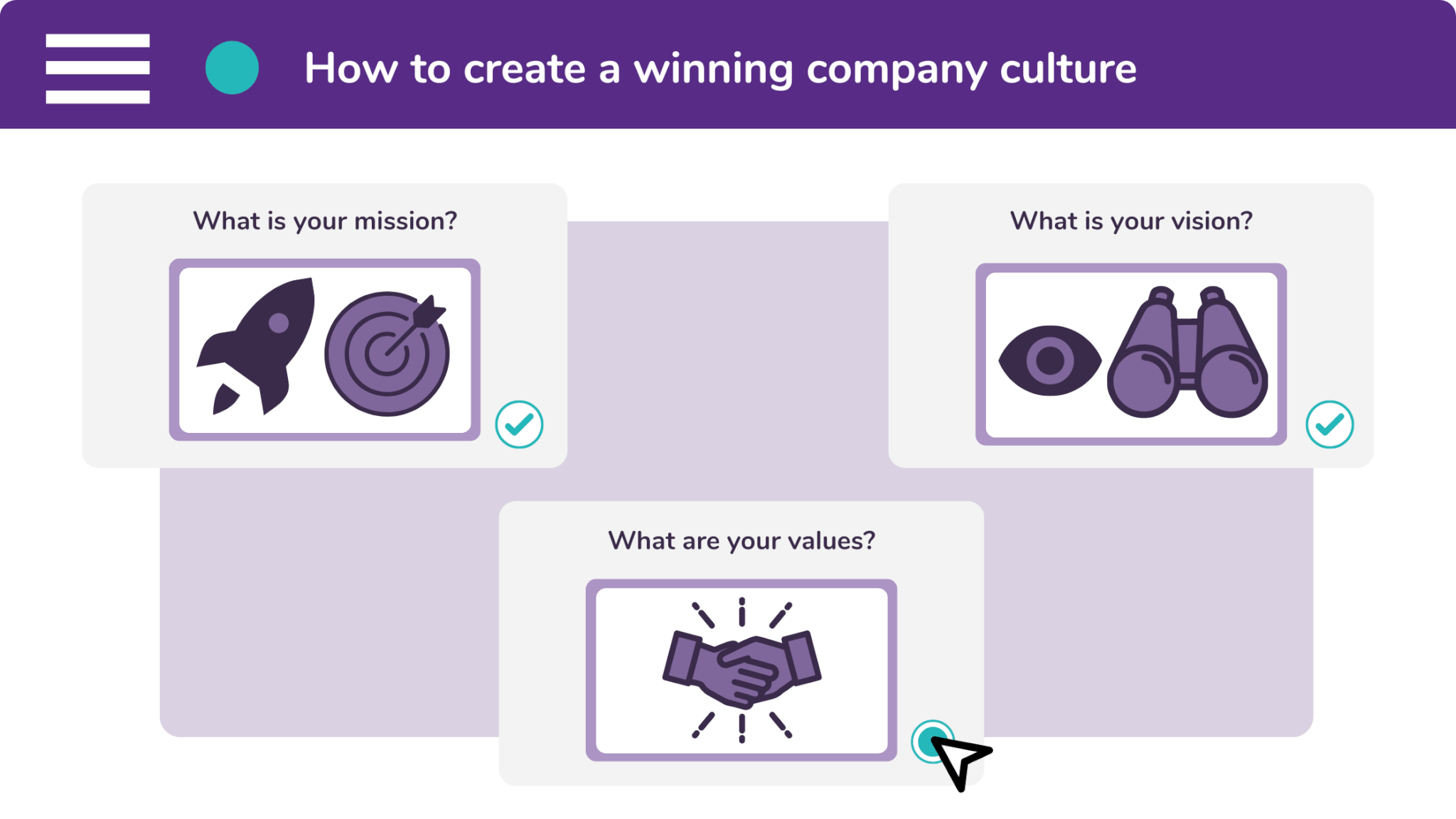 How does our mission affect our company culture?
The mission of Synergi Finance is to support businesses that want to reach their full potential. Our purpose is to help companies manage their money (and their cash flow) as efficiently as possible.
We understand that not every company is run by a businessperson. After all, business owners are experts in their chosen industry. They know everything that there is to know about their products.
Therefore, not every company is managing its money as effectively as it can. The business plan might be good. But without a knowledge of cash flow, the rate at which the company can grow is limited.
We support businesses in two ways: by arranging finance for them, and by arranging finance for their customer. These methods allow companies to gain a healthy cash flow and increase their sales.
Once a business has a healthy cash flow, achieving consistently high sales figures, they can begin to invest in people. And this is achieved through investment in recruitment, training, and also marketing.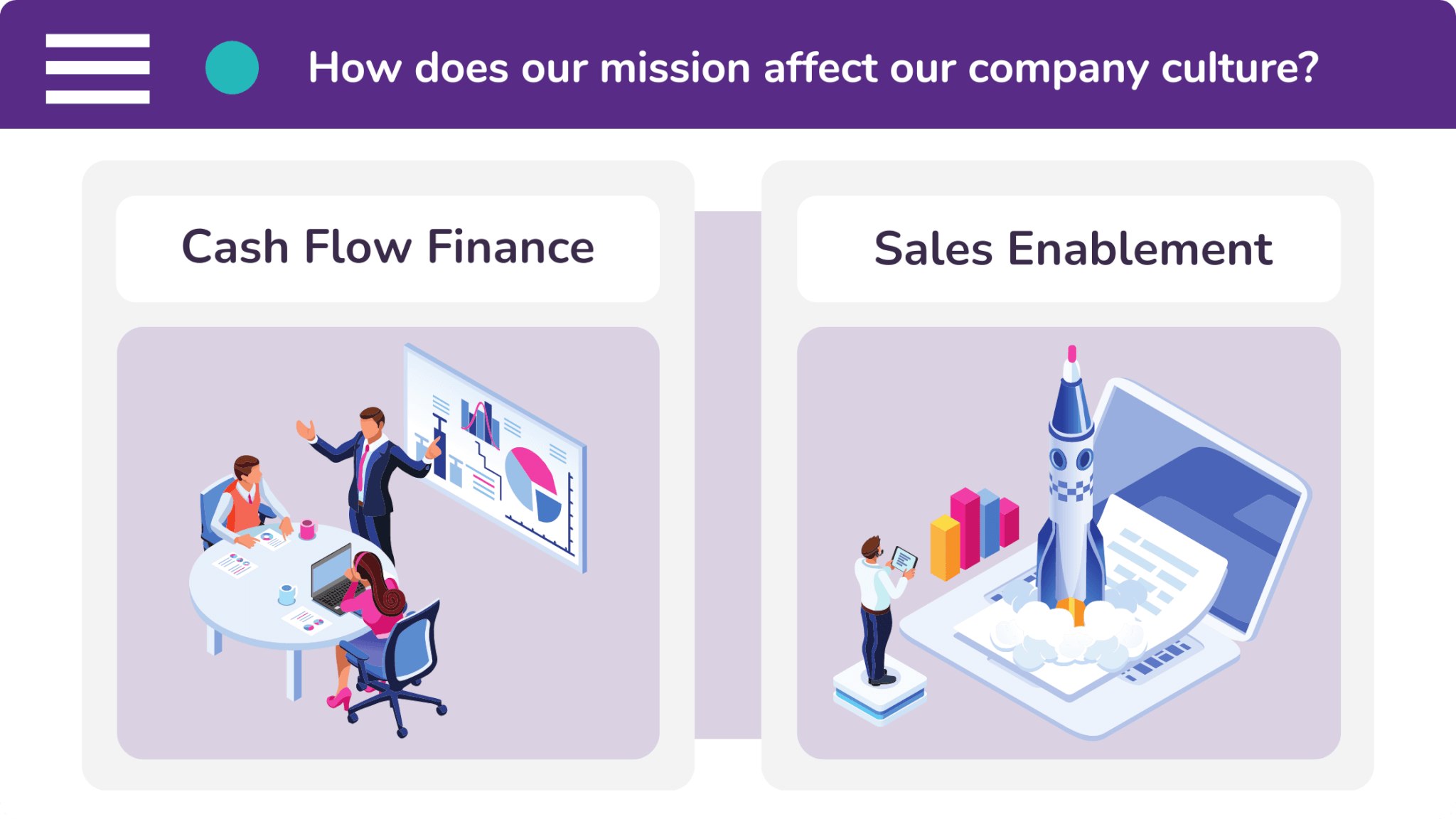 What is Synergi Finance's business mantra?
If you're struggling to develop your own mantra, we encourage you to take a look at your company values. In fact, our business mantra is a reflection of our three company values. And these are:
Service is the first pillar of our business mantra. And we believe that 'service' is something which many other businesses fail to appreciate. And this (in a selfish way) can be seen as a good thing.
A company which masters exceptional service will stand out from the crowd. It costs nothing to give good customer service. However, the benefits (from introductions to social proof) are immeasurable.
Knowledge is the second part of our mantra. It's an area that we take a great deal of pride in. We believe in substance over style, which is key for building a strong relationship with our customers.
We therefore make sure that our brokers have a working knowledge of a variety of different finance facilities. That way, we can arrange finance for almost any business, in almost any industry.
Value is the third and final pillar of our business mantra. And in the commercial world, you are recognized for the value that you add.
As commercial finance brokers, value is something we prioritize. The facilities we arrange for customers are designed to trim overheads whilst also providing a measurable return on investment.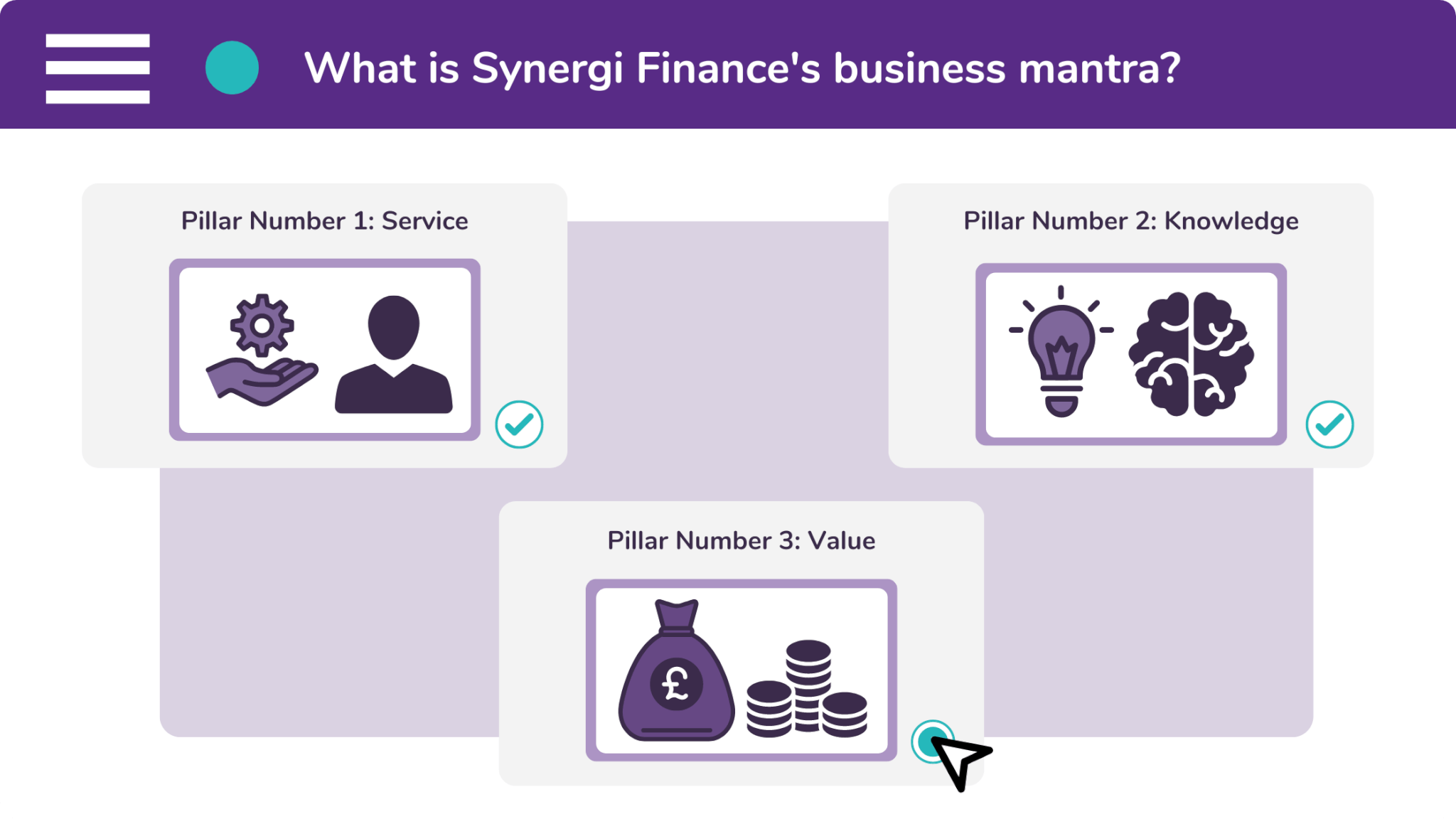 If would like to hear more business advice, contact us now. You can call our offices on 0333 242 3311. Or email us at info@synergi-finance.co.uk.