How do I make more money? That's the question on every business owner's mind.
How do I manage my money in both a shrewd and entrepreneurial way?
The simple answer to this burning question is to invest in yourself. Inject your company's profits back into the business. And delegate portions of this capital to various different income streams.
Likewise, it's important that these income streams are unrelated. That way, if one of them declines, the others will not decline as well. After all, you wouldn't invest in one single market. Would you?
As well as spreading your business investments, it's important that you have several back-ups, just in case one of them goes wrong. This is similar to a gambler placing a safety bet on the opposite outcome.
As the old saying goes: "Don't put all your eggs in one basket!" Don't tie up all your savings in one business venture. If possible, keep your savings and pay for investments with your cash flow instead.
In a tough economic climate, it's important to make your money work for you. You should fight the initial instinct to hold onto your capital. Especially since you don't know what it will soon be worth.
As the great Jean Paul Getty, once said: "Money is like manure. If you spread it around, everything grows." Therefore, you should spread the cost of business investment by paying for it on finance.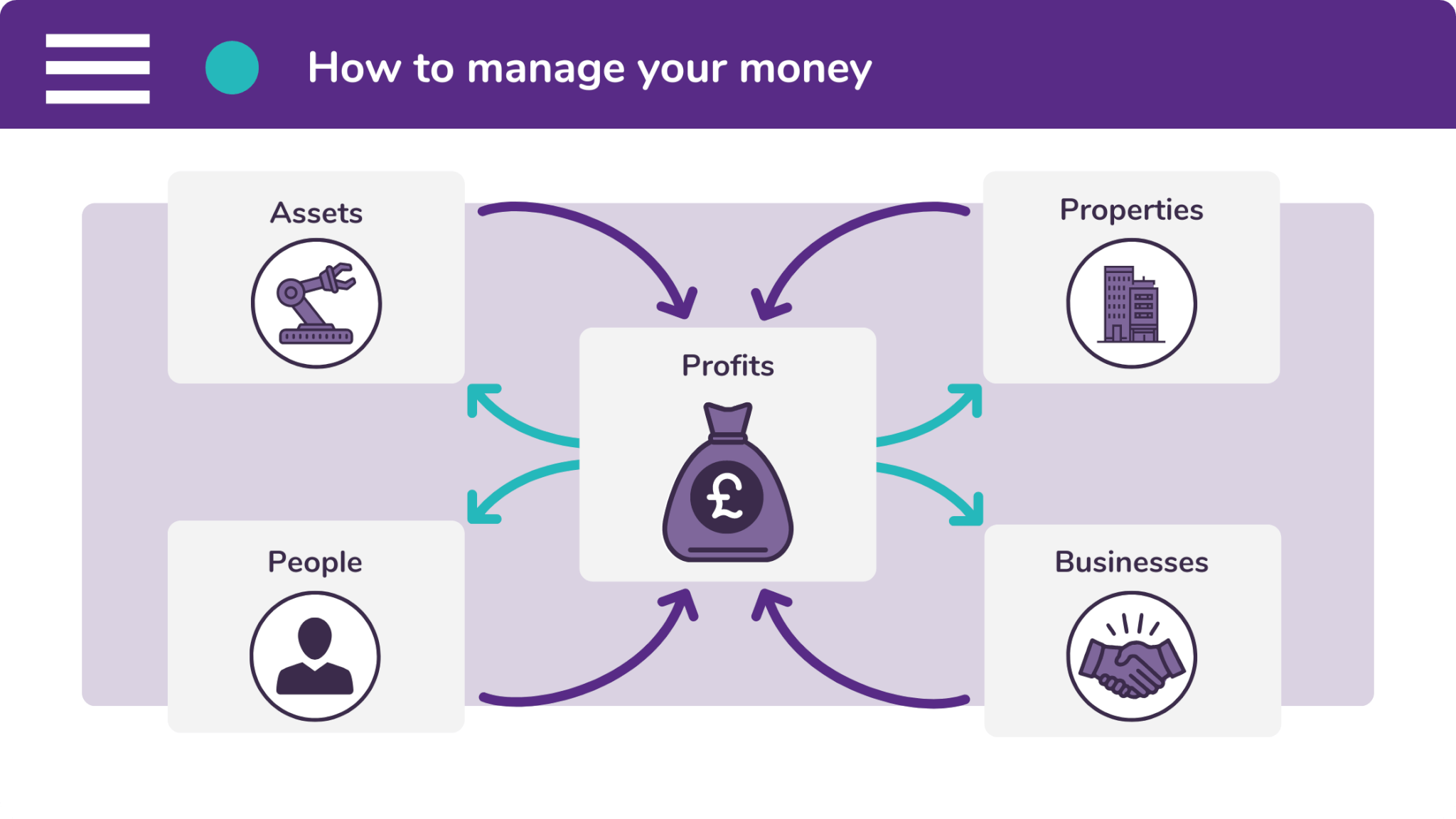 How should you be investing your money?
Buy a new commercial premises,
If you want to expand your business's operations, you will need a new company premises. Whether it's to house a new production line or to accommodate an expanding workforce. Whatever the case may be, buying a new property will support this growth and will allow you to pursue other ventures.
Purchase new business assets,
If your business sells a product you don't make, you can remedy that with machinery. You can purchase manufacturing equipment and create your own line of products to sell.
As an investment, this will overcome the challenges presented by Brexit. You will no longer have to import your products from mainland Europe, as you will (obviously) be making them yourself.
And acquire another business.
It's wise to invest in businesses in a second industry to that which you currently own. That way, if there's a lull in your current company's industry, your earnings from the second will not be affected.
For example, hospitality and high street businesses suffered during the pandemic. Whereas pharmacies actually experienced a boom. Therefore, if you wanted to invest in a new business venture, which wouldn't be affected by another wave of COVID, you could purchase a pharmacy.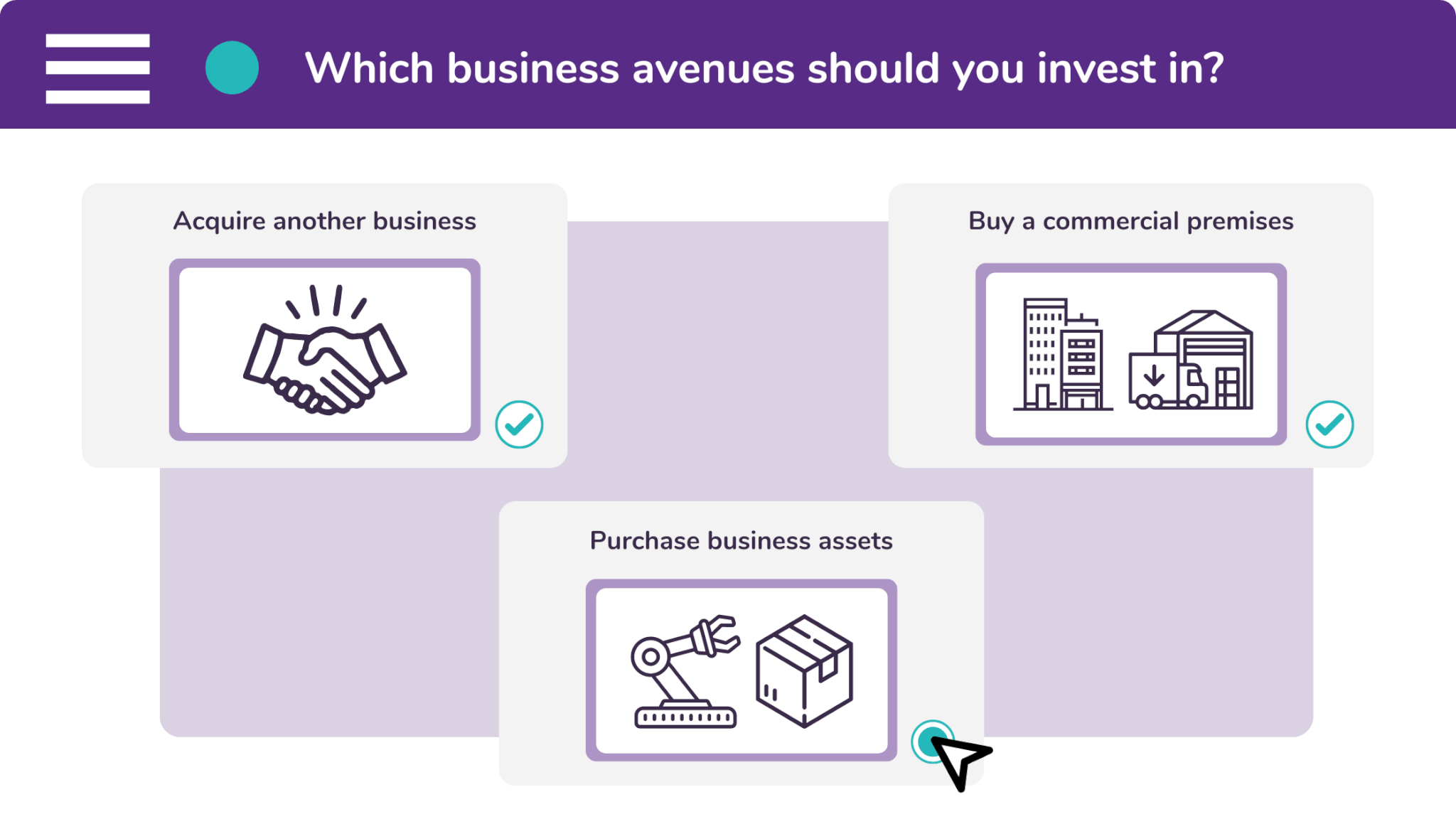 How should you achieve this investment?
We recommend three methods when it comes to business investment. These are:
Property finance is useful for businesses which need to purchase a commercial premises. It is also useful if they want to leverage funding from an existing property. This can be achieved through one of three different facilities: a commercial mortgage, a buy-to-let mortgage, or a bridging loan.
Asset finance is useful for companies that want to spread the cost of investing in new equipment. This is typically achieved with products like leases, hire purchases, and sometimes a technology loan.
Leases are best used when the asset is classed as 'soft', meaning that it rapidly depreciates in value. Whereas a hire purchase is best used when the asset is 'hard', meaning that it slowly depreciates.
Commercial loans provide businesses with an injection of funding. The provision of a loan is not dependent upon the purpose of its use. This means that you can spend it on marketing, training, or even recruitment.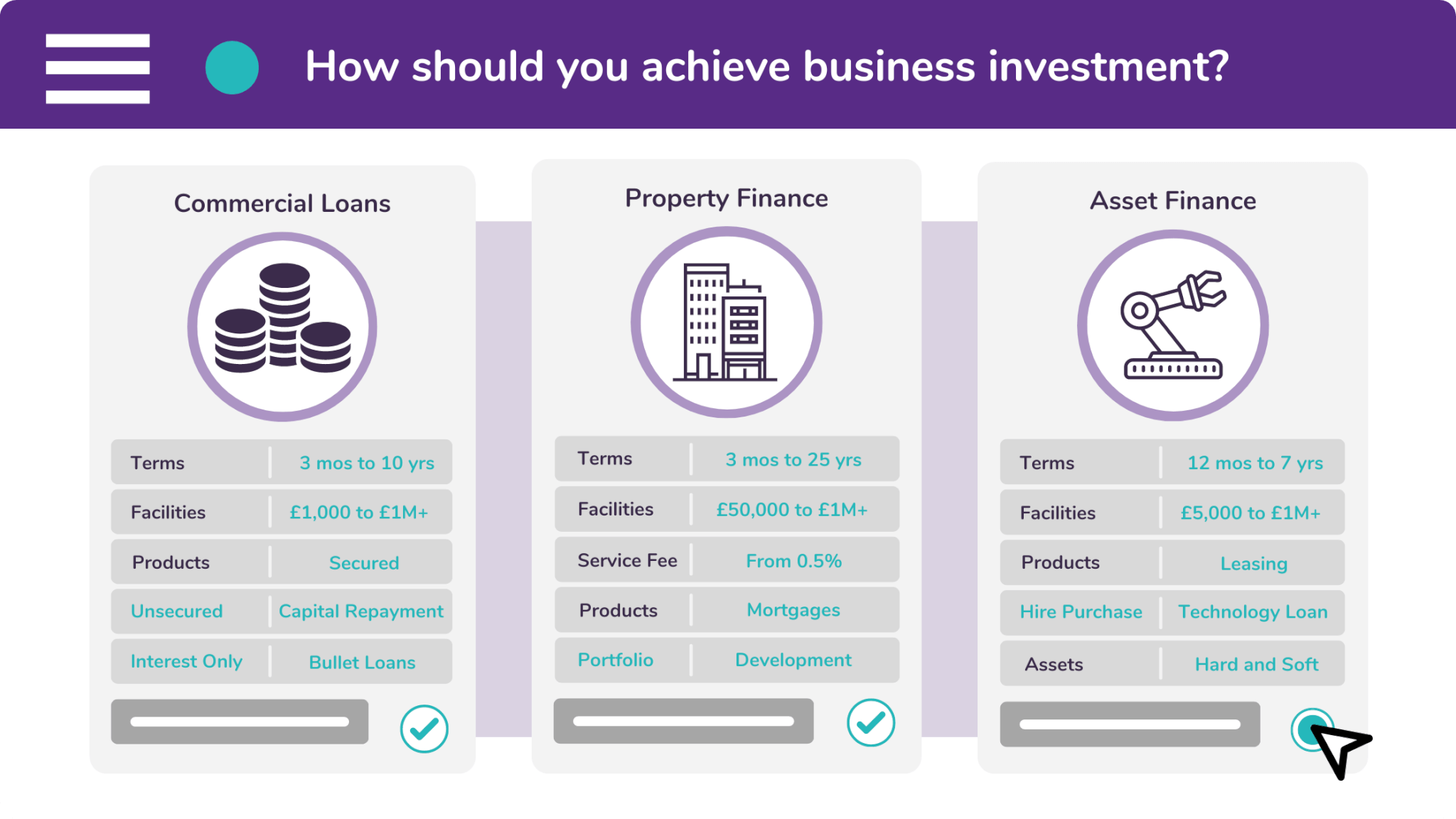 Do you want to make more money and learn how to gain an entrepreneurial mindset? If that's the case, then you should navigate to our website's enquiry page and submit your details on our form.
We'll send you a confirmation email shortly afterwards, and one of our friendly brokers will contact you in the following days. This will be to learn more about what it is that your business requires.
You can contact our brokers directly by calling 0333 242 3311. Or you can email our offices at info@synergi-finance.co.uk. We look forward to working with you.