Companies which sell pharmaceutical technology (or 'pharma tech') encounter the same hurdles as other B2B vendors. Your industry might be niche compared to the industries of other vendors. But the attitudes of many pharmacists causes you to encounter the same obstacles.
Pharmacists are very discerning professionals. They're obsessed with efficiencies, trimming their overheads to the leanest possible figure. And this means that you can expect to find yourself embroiled in extensive customer negotiations.
However, before we go over the hurdles that you can expect to face in these negotiations, let's be clear on what falls under the banner of 'pharma tech'. Pharmaceutical technology can cover the following:
Pharmacy smart lockers
Pharmacy smart kiosks
Interactive medical tablets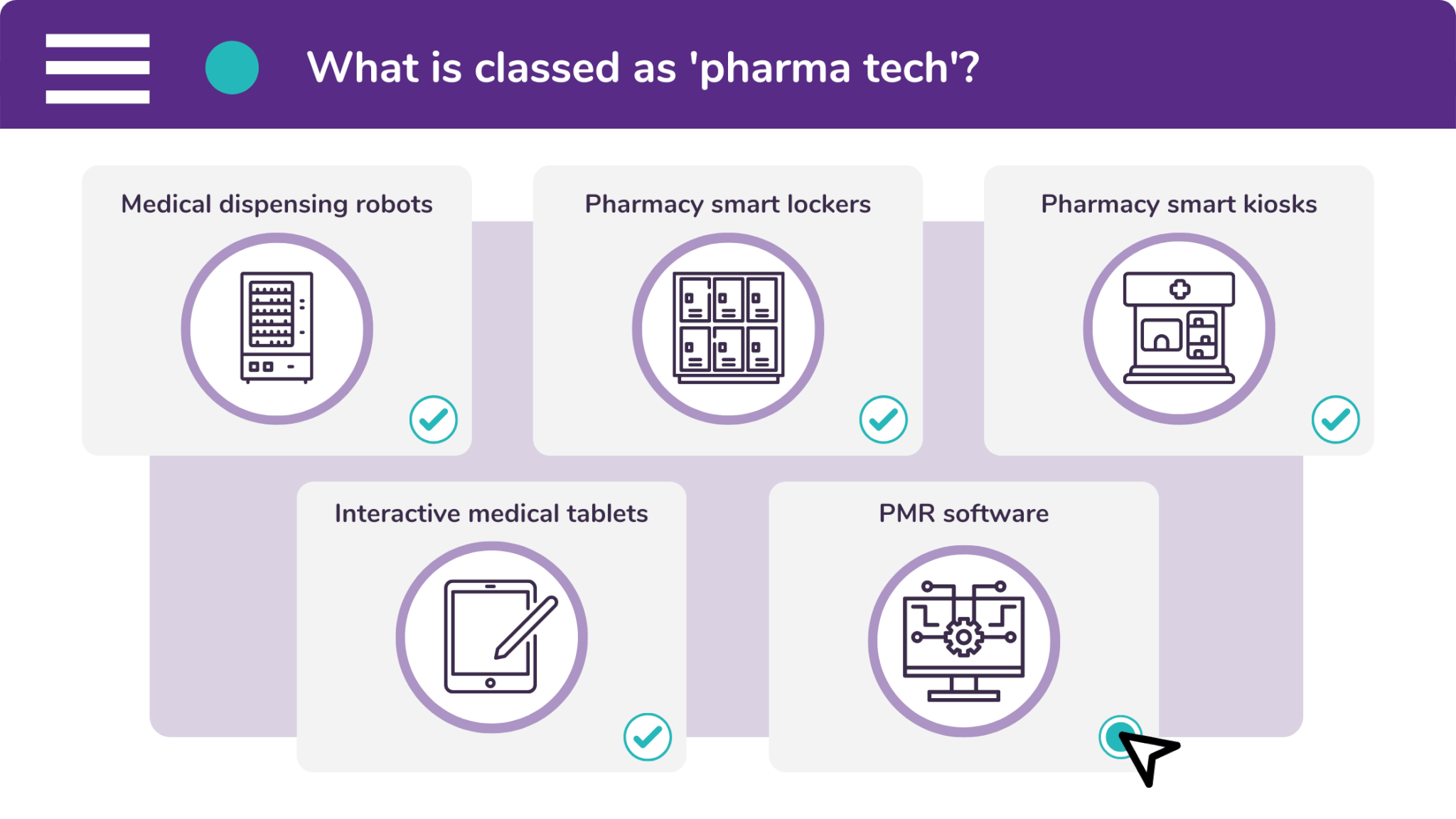 What obstacles do pharma tech vendors face?
Whilst selling their products and services, pharma tech vendors encounter a lot of the same problems as other B2B vendors. At Synergi Finance, we've identified six of them:
Pharmaceutical technology, like dispensing robots, often comes at a significant expense. Because of this, you can expect to encounter budget objections from your customers.
As well as budget objections, a hefty price tag on your solutions can cause your customer to shop around. This hesitation ultimately delays your sales conversion. And it culminates into the next problem.
An encumbered sales cycle is one of the most frustrating things for a B2B salesperson. Not only does it delay you meeting your sales targets, but it also prevents you from seeking new opportunities.
In order to reduce procrastination, you might be tempted to offer your customer a discount. This will reduce your margin. And on top of that, consistently offering discounts will cheapen your brand image.
Because pharmacists are very stringent, they're not typically inclined to make off-the-cuff purchases at the point-of-sale. This makes up-selling and cross-selling to pharmacists very difficult.
The combination of pharmacists being very discerning, and pharma tech being a niche industry, can make customer retention a challenge. As we've already discussed, pharmacists are inclined to shop around. And make the most of their equipment for as long as possible.
What solutions can Synergi Finance offer?
Sales enablement finance is commonly used by the sellers of B2B solutions. These vendors typically offer their customers a finance payment option in order to improve their sales performance.
B2B solutions are notoriously expensive. Therefore, salespeople often encounter budget objections and hesitation. These problems are a drain on their valuable time and stop them from closing further sales.
Sales enablement finance overcomes these obstacles by breaking costs down into a manageable series of installments. As a result, the products look much more affordable and much more appealing.
Vendors who offer finance subsequently go through quicker transactions. They receive full, upfront payment within 24 hours, giving salespeople time to make prospecting calls and pursue other opportunities.
How is this possible? Simple. We invite a commercial lender into the transaction. The lender will buy the solution from the vendor. And the customer will make their monthly repayments to them.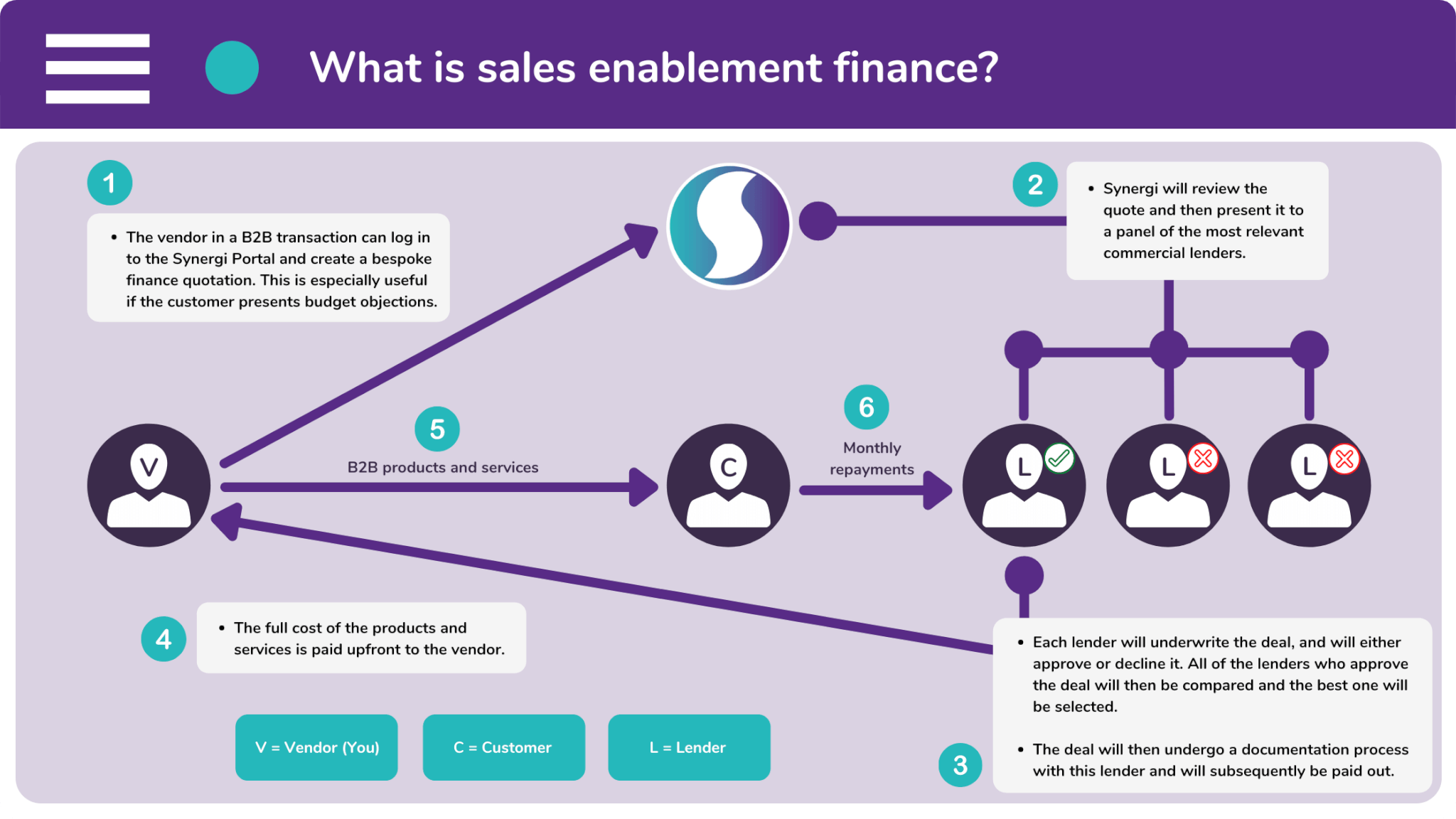 How do I offer a finance payment option?
Synergi's B2B vendors offer finance on their products and services through our multi-award winning portal. The Synergi Portal is a sales enablement tool which is free to use. And what's more, it allows you to carry out four key functions. These include:
You can create a bespoke finance quotation for your customer. It will even have your company logo featured on it.
The Synergi Portal is integrated with Companies House and Credit Safe. You can therefore run credit appraisals on customers.
Tell your broker that a quote has been given the green light by converting it into a deal. Synergi will then secure the finance.
And last of all, you can track your deals through the underwriting and documentation process. This keeps you in the know.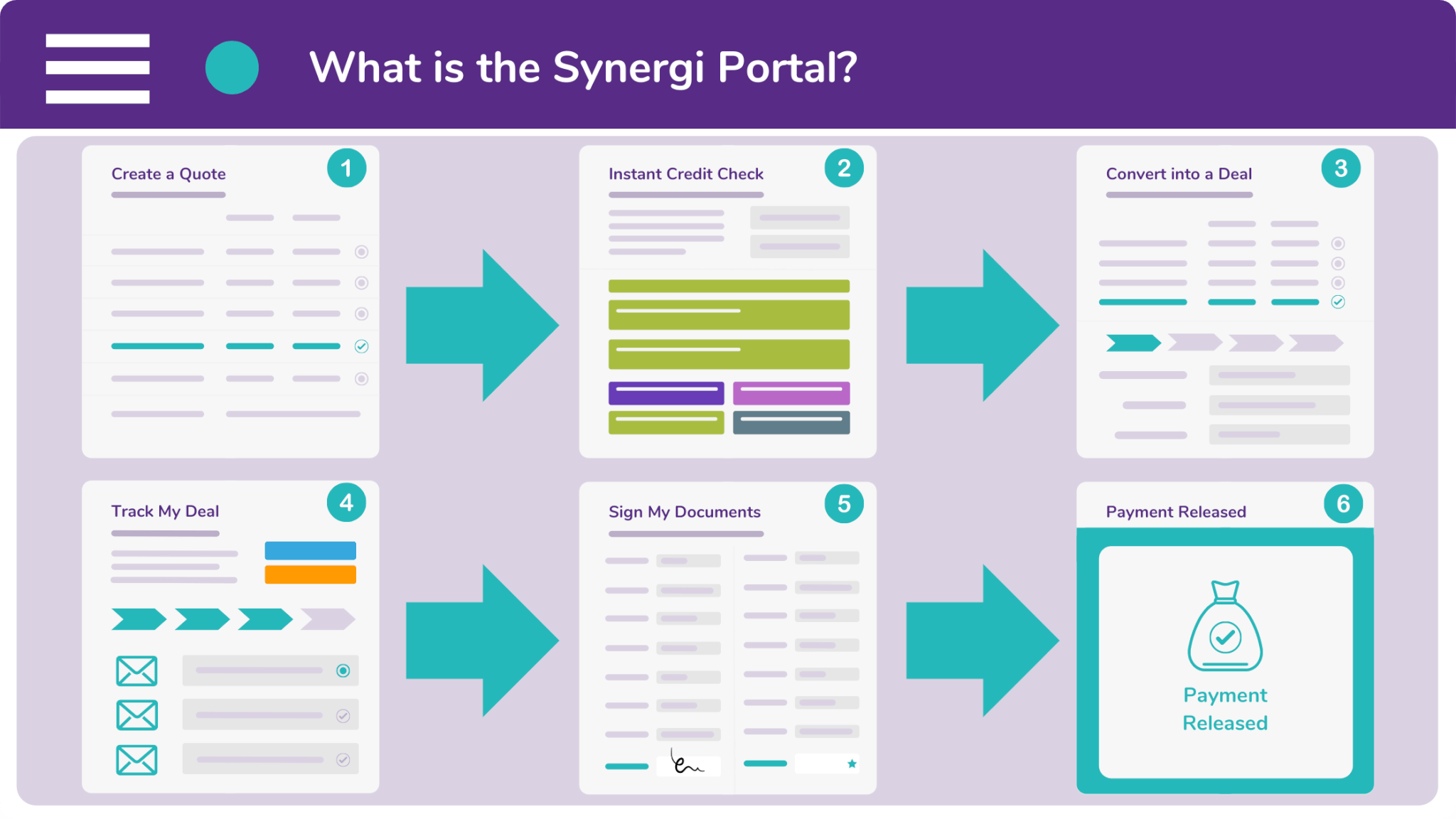 Register your interest in a Synergi Portal demo by completing an enquiry form. Alternatively, you can contact one of our friendly brokers by calling 0333 242 33 11. Or send an email to info@synergi-finance.co.uk.