Do you sell products that are imported from the European Union?
If you do, the sudden onslaught of COVID and Brexit was doubtlessly a worrying time. Warehouses and distribution centres went unoccupied for months, as the entire world stayed at home.
Now that the world has opened up again, Brexit has made trade between the UK and EU a difficult task. But instead of seeing this as a challenge, we encourage businesses to see it as an opportunity.
Now is the time to expand your business into other avenues. Now is the time to take control of your supply chain. And now is the time to make your savings work for you.
If your business supplies products that you don't produce yourself, you can change that. You can stop relying on imports from mainland Europe and create your own production line.
You could purchase manufacturing equipment through asset finance. This will spread any costs. And the repayments you make could be offset by the income that the machinery subsequently generates.
On top of that, you could use acquisition finance to purchase an entirely new business. This could be in an industry which witnessed a boom during COVID, like the pharmaceutical industry.
Opportunities are still out there. And it's still entirely possible for your business to succeed in a post-Brexit Britain.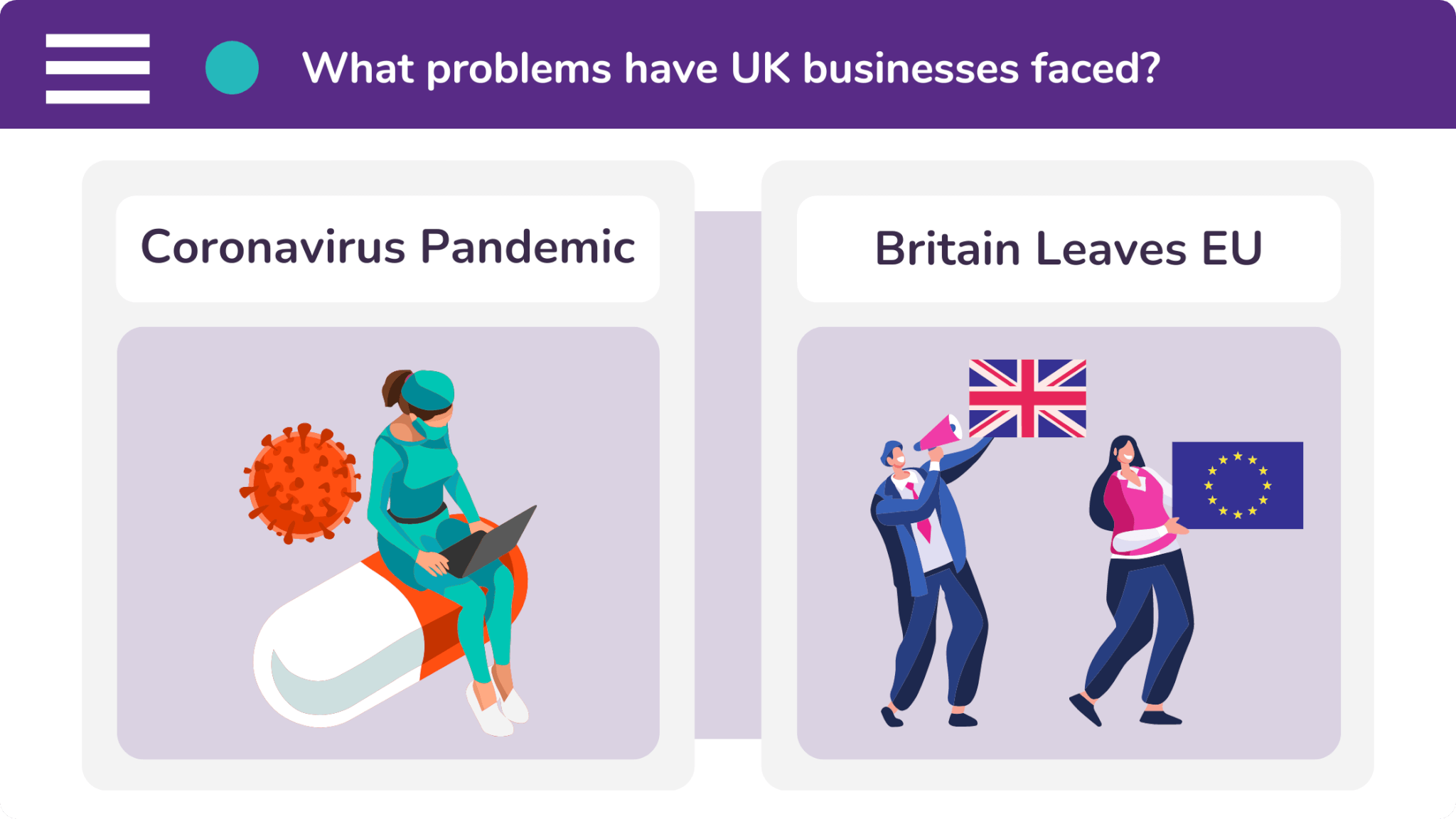 Which business avenues should you invest in after Brexit?
Acquire another business,
It's wise to invest in businesses in a second industry to that which you currently own. That way, if there's a lull in your current company's industry, your earnings from the second will not be affected.
For example, hospitality and high street businesses suffered during the pandemic. Whereas pharmacies actually experienced a boom. Therefore, if you wanted to invest in a new business venture, which wouldn't be affected by another wave of COVID, you could purchase a pharmacy.
Buy a new commercial premises,
If you want to expand your business's operations, you will need a new company premises. Whether this is to house a new production line or to accommodate an expanding workforce. Whatever the case may be, buying a new property will support this growth and will allow you to pursue other ventures.
And purchase new business assets.
And finally, if your business sells a product you don't make, you can remedy that with machinery. You can purchase manufacturing equipment and create your own line of products to sell.
As an investment, this will overcome the challenges presented by Brexit. You will no longer have to import your products from mainland Europe, as you will (obviously) be making them yourself.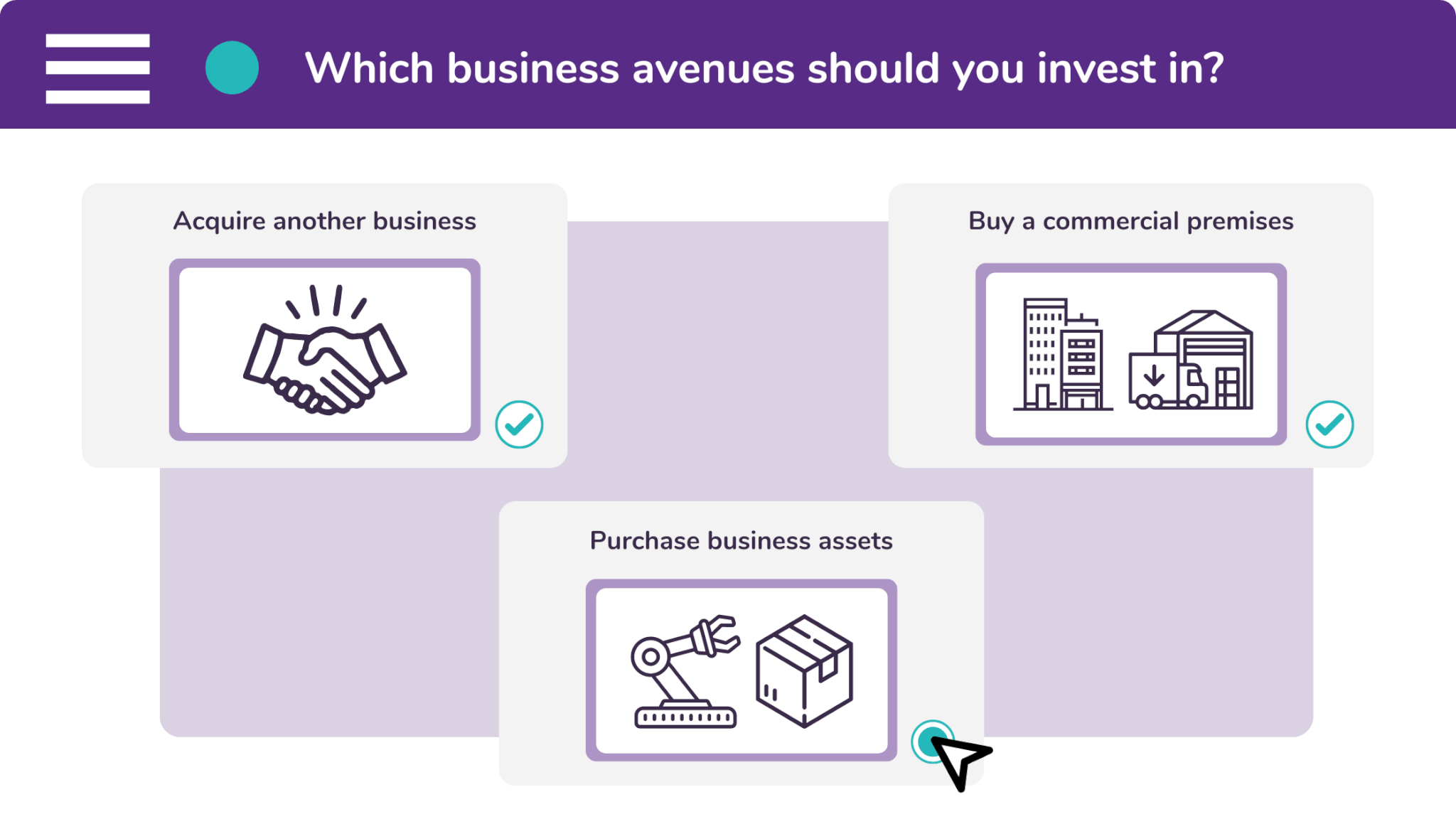 How should you achieve this investment?
We recommend three methods when it comes to business investment. These are:
Property finance is useful for businesses which need to purchase a commercial premises. It is also useful if they want to leverage funding from an existing property. This can be achieved through one of three different facilities: a commercial mortgage, a buy-to-let mortgage, or a bridging loan.
Asset finance is useful for companies that want to spread the cost of investing in new equipment. This is typically achieved with products like leases, hire purchases, and sometimes a technology loan.
Leases are best used when the asset is classed as 'soft', meaning that it rapidly depreciates in value. Whereas a hire purchase is best used when the asset is 'hard', meaning that it slowly depreciates.
Commercial loans provide businesses with an injection of funding. The provision of a loan is not dependent upon the purpose of its use. This means that you can spend it on marketing, training, or even recruitment.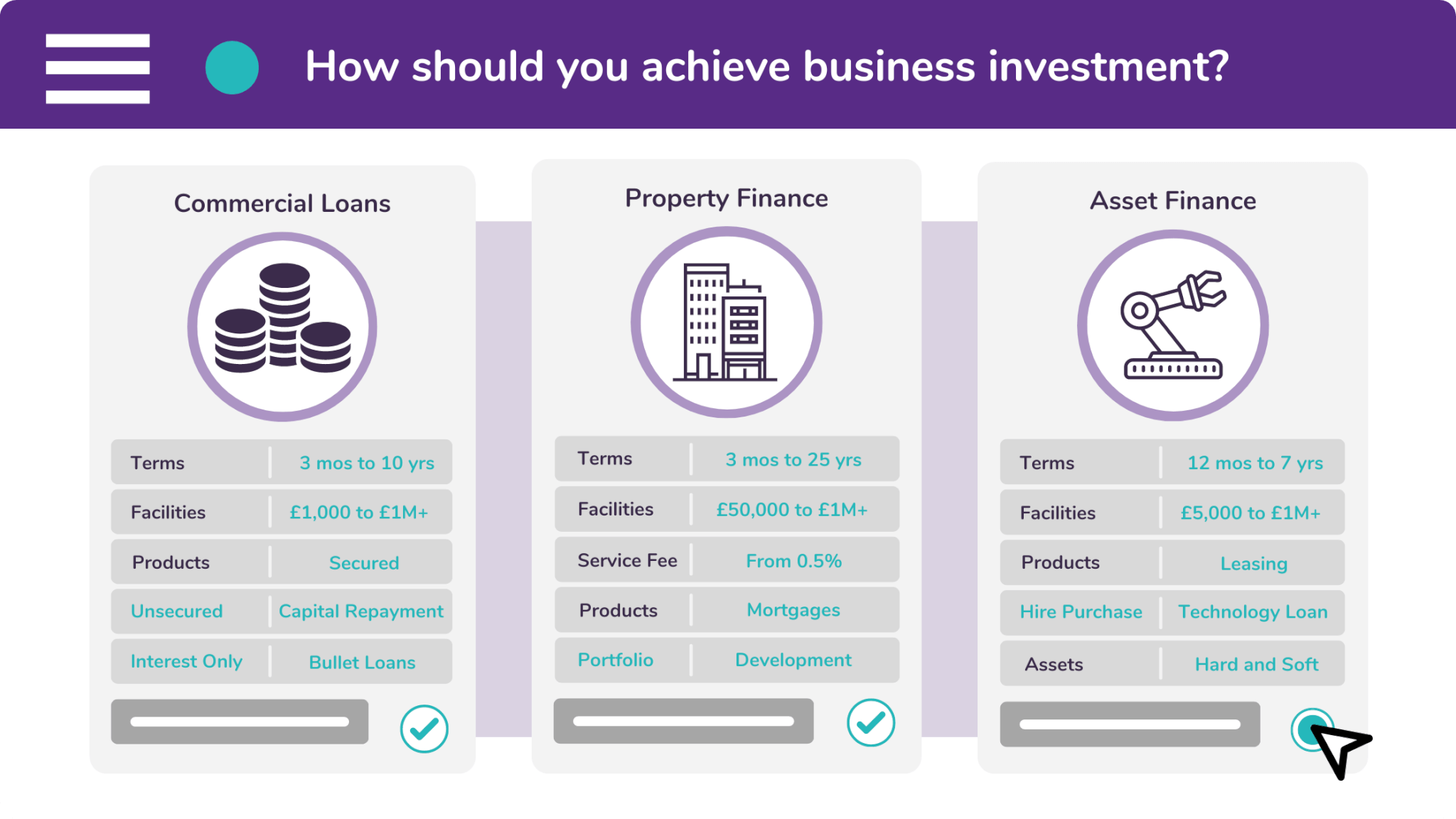 If you're intent on growing your business, despite the challenges of Brexit, submit an enquiry for a business finance facility on our website. We'll send you a confirmation email shortly afterwards.
However, if you'd rather speak to a person, please call our offices on 0333 242 3311. One of our friendly brokers will take your call and find out whether we can help you. You can also email us at info@synergi-finance.co.uk.