The CBILS stands for the 'Coronavirus Business Interruption Loan Scheme'. This business support program was introduced by the government at the start of the first UK lockdown in March 2020.
It was introduced because the government expected businesses to struggle during the pandemic. Therefore the CBILS enabled SMEs to apply for unsecured loans worth between £50,001 and £5M.
There were also smaller loan facilities (below £50,000 in value) available, which were called the 'Bounce Back Loans'. You could apply for a Bounce Back Loan for your business directly through your bank.
There was no personal security required from the businessowner for loans up to £250,000. And you could take out multiple loans, with multiple lenders, as long as they didn't exceed 25% of your turnover.
There was no interest payable for the first 12 months. And there were often no repayments to be made for this time as well. However, some lenders did ask that payments on the loan principal be made.
Are you eligible for the CBILS?
Your business could be eligible for the CBILS if it meets five pieces of criteria. These include:
Your company must be based in the UK and must also carry out UK-based activity.
Your company must have been trading for at least two years (with filed accounts).
Your company must have a turnover that is between £250,000 and £45M.
You need to be able to prove that your business has been impacted by COVID.
And finally, your business must have been trading solvently before the first lockdown.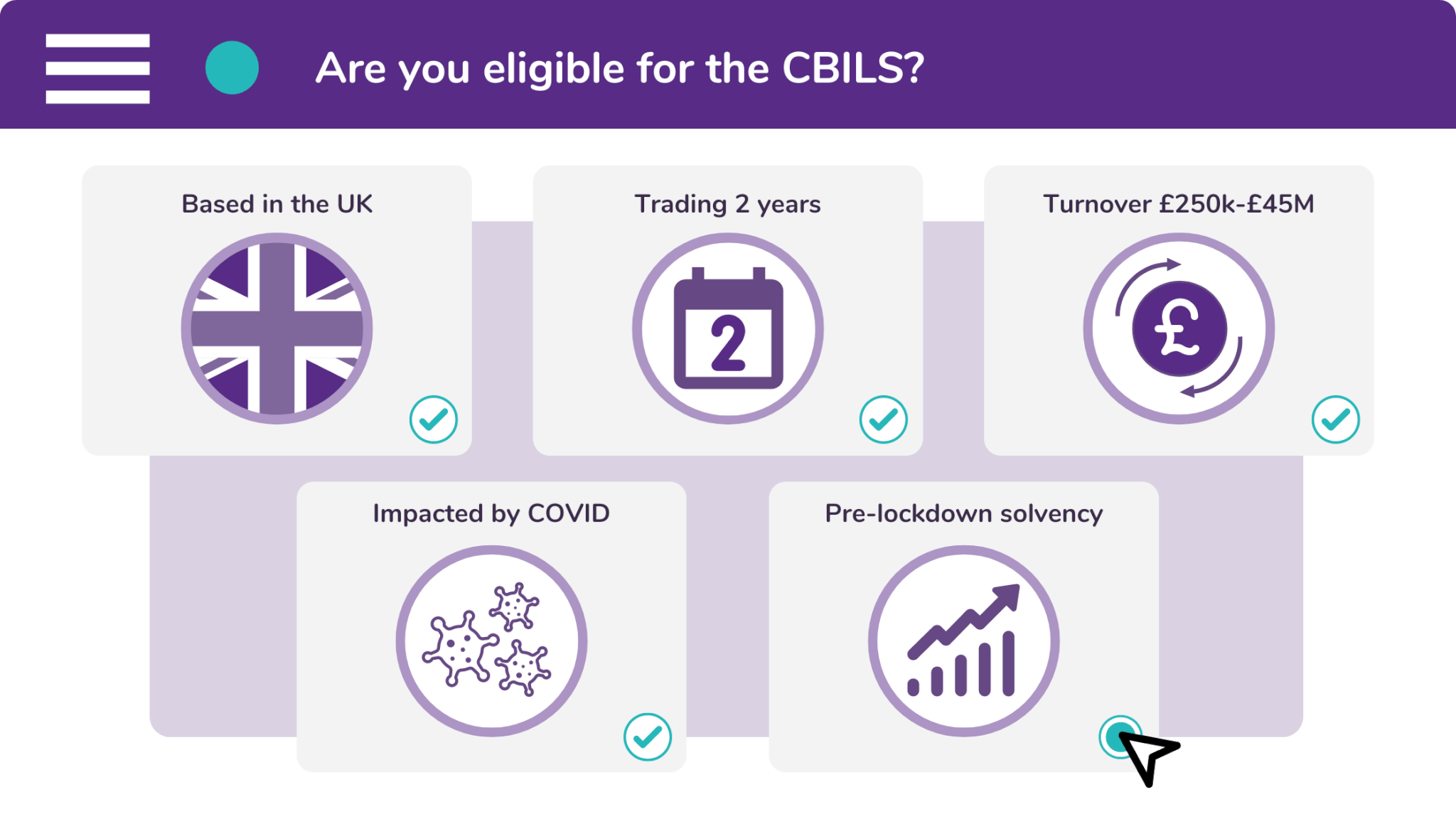 What can you use the support loans for?
You can spend your CBILS funding on any business purpose. But we suggest five main areas:
Maintaining a healthy cash flow if your sector pipeline looks empty.
Refinancing debt in order to reduce the interest payable.
Business expenses like bills, office running costs, and wages.
Seeking finance on assets that you can use to change your company's productivity.
And last of all, you can even use it to purchase another business.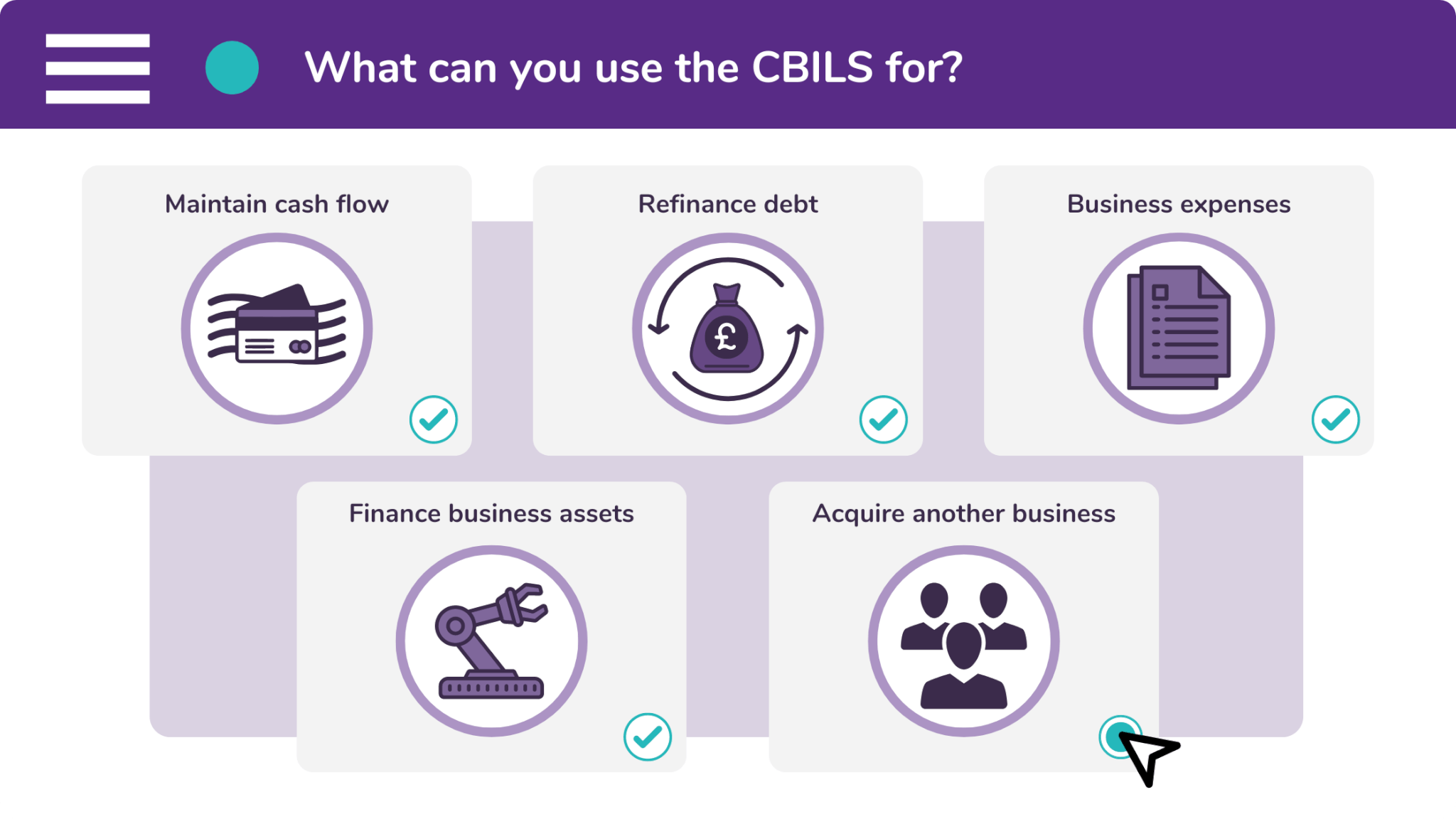 Where can you get a CBILS?
There are 114 accredited CBILS lenders listed on the British Business Bank's website. That's a lot of shopping around for potential borrowers. And these borrowers are often time poor businessowners.
They could apply through their accountant. But an accountant will not have the same number of contacts as a finance broker, who have access to both high-street and non-high street lenders.
In fact, they will probably consider a business's interest in the CBILS and then refer them to a broker. Our advice is to approach a knowledgeable broker who knows which lenders have the best terms.
A broker will then match you up with a lender that suits your company perfectly and do all the running around on your behalf. That way, you get to spend your time managing your business.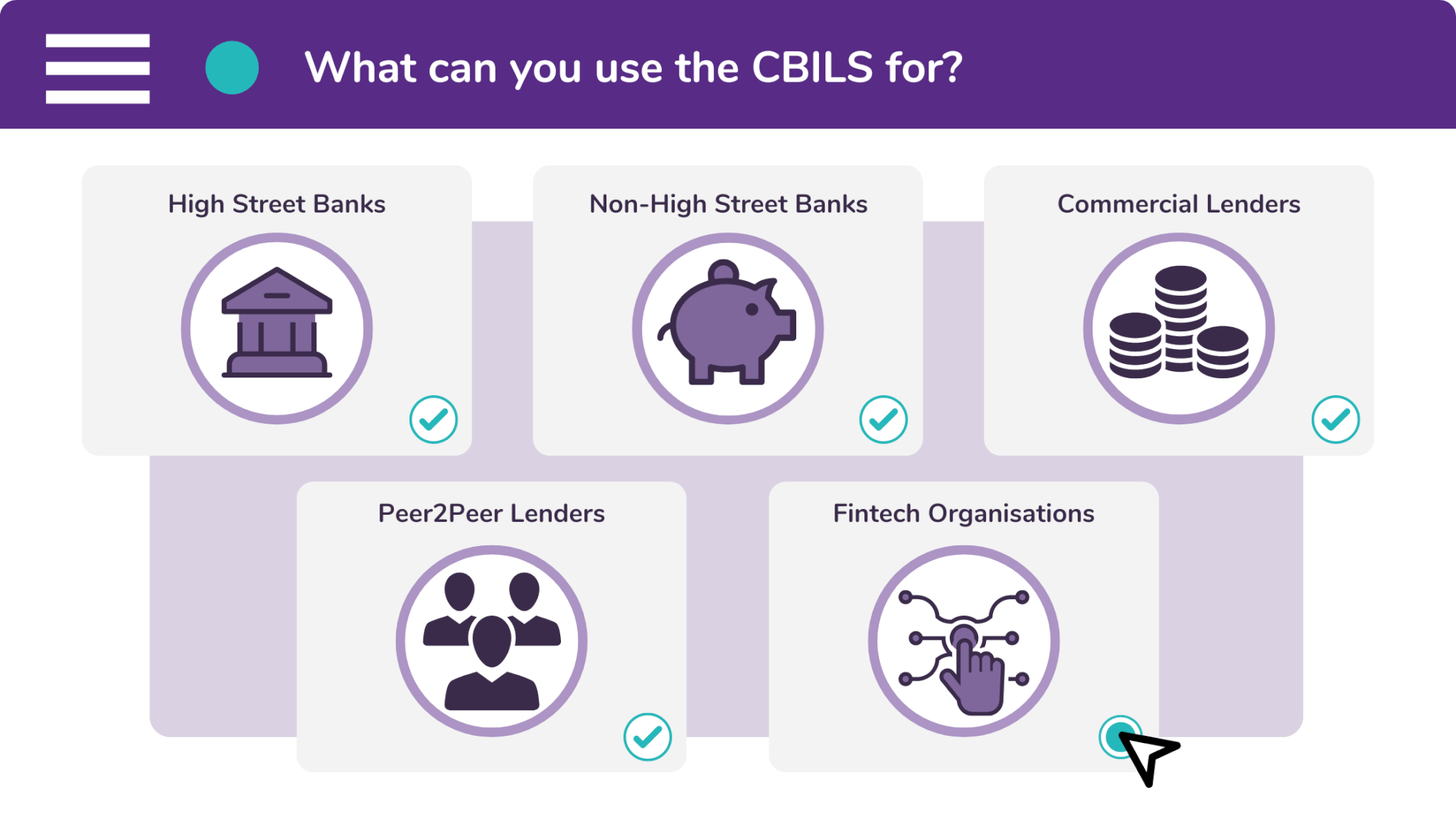 If you want to take advantage of the CBILS, submit an enquiry through our web form. We'll send you a confirmation email shortly afterwards. And one of our friendly brokers will call in two days' time.
Alternatively, if you want to speak to a person, you can call our offices on 0333 242 3311. Or email us at info@synergi-finance.co.uk. We look forward to supporting your business in this difficult time.